---
Welcome Friend!
Thank you for visiting us!

At Five Loaves & Two Fish Healthy Teaching Kitchen, we are committed to delivering personalized wellness consults and culinary education classes that cater to your unique, individual needs.
Sign up for a class, we will be glad to serve you!
Five Loaves & Two Fish
Healthy Teaching Kitchen
Offers You

MULTIPLE WAYS TO LEARN & GET HEALTHY
From a fun twist on a friend get-together to a robust culinary instruction or perhaps a tailored wellness consult to suit your needs. There's a Five Loaves & Two Fish Cooking Class or Service For Everyone.
In-Person
Prep, cook and enjoy delicious dishes in a fun, friendly setting like no other.
Online
Join our expert chefs live from the comfort of your own kitchen for energetic lessons that cover everything from nutrition education to must-know skills.
52 HTK Culinary Institute
Refine your inner chef with a fully online, ACF approved culinary program personalized to your tastes.
Personalized Wellness Consults
The beauty of us lie in our own uniqueness and individuality. Personalized wellness checks, keeps us the healthiest we can be.
Custom Meal Prep
Leave the meal prep and cooking to us! Tell us what you like and we will design tailored, nutritious meals to suit your needs and taste.
Private Events
Enjoy an immersive culinary experience in our kitchen or yours-bring a friend or friends. Online class sessions are now available.
Employer/ Corporate Workplace Wellness Programs
Wellness and nutrition education programs offer a win-win positive impact for both employees and employers. The benefits are limitless. Reduce costs, stress and increase emotional and physical health! Our programs offer a fun, engaging environment for your team!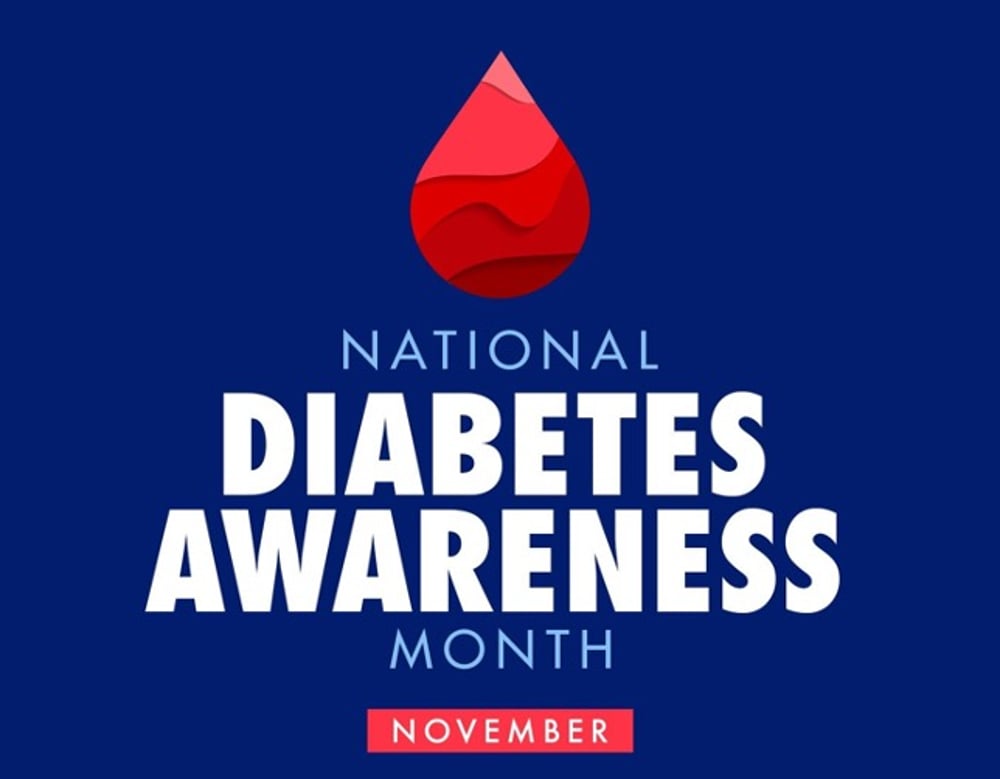 November is Diabetes Awareness Month
One in three people in the United States has prediabetes. With 1 in 5 people 65 years old and older having diabetes worldwide. Learn more to educate yourself to be aware how diabetes affects you and prevent its harmful risks.

We are creating month-long special giveaways and prizes to create awarenss. Join a class to be part of the sweepstakes! Prizes get bigger and bigger!

Gift Categories:
Bronze: Awarded to the 25th attendee
Silver: Awarded to the 52th attendee
Gold: Awarded to the 100th attendee
Platinum: Awarded to the 152th attendee
Diamond: Awarded to the 200th attendee

We are going BIG for the month of November.

We are striving for wellness and culinary education to be accessible to all!

As part of our mission, Five Loaves & Two Fish Healthy Teaching Kitchen will donate a percentage of sale proceeds to local, national and international charities and organizations committed to health and food accessibility for all!


Upcoming Events
Don't Miss Out On the Fun, We'd Love To See You!

Come Cook and Learn With Us Today!
You're Invited To:
"Cooking & Getting Healthy with Friends"
In partnership with the CDC National Diabetes Prevention Program: A Proven Lifestyle Change Program

JB Callahan Invitational: Class held at 6pm EST
JB Callahan Center
101 N Parramore Ave #1713
Orlando, FL 32801

Hurry-Spaces Are Limited! (Door Prizes & Giveaways!)
---
Cooking w.
The Chefettes!
In This 4 Week Course:
Bring Out Your Young One's Inner Master Chef. Cook Amongst Other Chefettes and Learn The Basics in Cooking and Nutrition.

Hurry-Spaces Are Limited! (Door Prizes & Giveaways from Melissa & Doug toy company for 25, 52, 100, 152 and 200th attendee!)

---
Testimonials
See What Class Participants Are Saying
"I love the program's group camaraderie."
I learned so many different and valuable perspectives about making healthy lifestyle changes!
"I officially no longer have prediabetes."
I'm so excited because I went to the doctor last week and all my numbers were down!
"I now have the skills to be confident in the kitchen."
One on one cooking classes are great. I no longer feel intimidated in the kitchen and able to create meals I never dreamed of creating!
"The meal preps are great time savers."
The process was so easy, I just told Chef Phil what liked and don't like and he was able to prepare meals that were so flavorful, cost friendly and nutritious!
"Now I can make chicken teriyaki in a pineapple boat for my family."
Dr. Mercedes and Chef Phil made our cooking camp so much fun. We learned what foods we should eat more and less of, understanding nutrition facts labels, how to shop smart in the grocery store and recipe calculation conversions. I even learned how to read the unit price of store items. The last day of class we had a cooking competition. I can't wait to join again!
"Chef Phil showed me ways to prepare foods I never thought I could."
I hated sardines and mackerel but Chef Phil showed me new ways of preparing and cooking them. Now I love them!